This book covers a large portion of careers in the travel industry. Even if you do not have past work experience in travel. Instead it teaches you on how to utilize your current skills and become and an expert. Working in the travel industry is not rock science, anyone can do it. People who love travel, learning about culture and enjoys serving usually thrives in this profession. Furthermore, recent travel careers professionals enjoys the flexibility in working from home or on the go. Learning How To Work In Travel cannot be EASIER!
Welcome to How To Work In Travel, the definitive guide to having  travel careers in the travel industry. Learn how the travel industry works and see how easy  it is to get started. As a seasoned tourism executive, I currently work for a major international tourism board. I will introduce all facets of the travel industry to you in a step-by-step, easy to digest detail guide. After much deliberation, I decided that it be called TRAVEL: How To Work In The Travel Industry.

Learn about the Industry and the tourism terms-Work In Travel
147 packed pages of information on all aspects of the travel industry
Dozens of exclusive diagrams that explain the tourism value chain
Also Important travel industry trends with explanations
Insider knowledge on cutting edge information sources
Over 100 travel industry terms and vocabulary explained in detail
Meet the Players and get inside knowledge on rules and organizations
A look at tour operator and travel agent careers
Unfolding the hospitality industry – jobs with airlines and hotels
Understanding the support structures of the travel industry
Detailed background on the function of government organizations
Start Your Search and discover all tools and resources available
Sample travel job descriptions
Detailed salary guides with real-life examples
Calendars of all major travel trade shows globally
Comprehensive org charts of tourism boards, airlines, embassies, agencies, hotels and more
Listing and tourism contact info for 180 different countries
Make an Impression and create a social media presence
Sample resumes
Presenting your travels, study abroad and other skills
An overview of how to utilize social media platforms
How to present your credentials in the most relevant way possible
A special section on mega events – careers with the Olympics and World Cup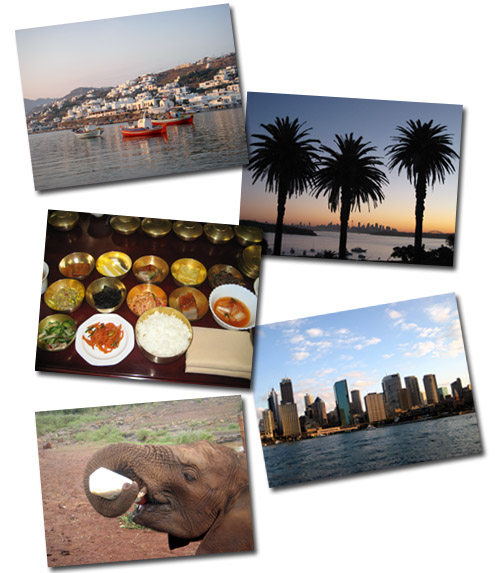 If you have never traveled before or been too scared to take your first step, this book will help you. Begin to understand the importance of travel and how a career in this industry can be rewarding. Know how important it is to find your starting point and let this book guide you all the way through.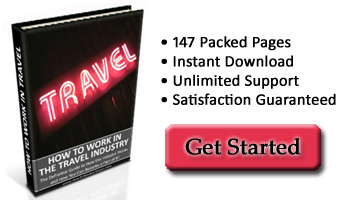 Furthermore, there are many books out there that help you to leave your job and explore the world full-time. However, this is the ONLY eBook that will help you to make travel your professional career.
You do not need to sacrifice income and lifestyle in order to see the world. Let me show you how you can begin today!