Ready to Earn Money?
First Come join our Direct Cellars Wine Club and learn how to promote fine wines from around the world and have fun doing so!
Second, Get in on the Bitcoin Craze!  Earn FREE BITCOIN… Let me show you how with Computta!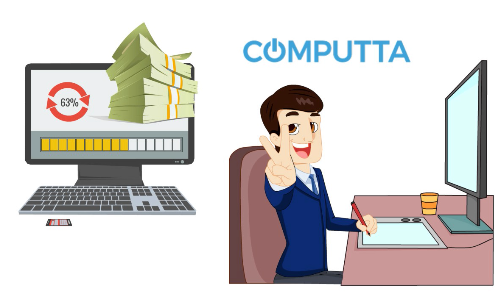 Third, Look at what Hyten Global can offer you with cheap travel deals and great health supplements that work!
Now we can get paid for playing games and sharing on our mobile devices with Fire Fan!
We want you to get educated on saving money? Karatbars International has a plan for doing just that. Also, you can get paid to share this with others. Learn how Gold can change your financial future!
About Me



 Hi, my name is Lori.  Let me tell you a little about me.  I am a fifty something woman who is trying to figure out who I am.  The place where I grew up is a small town in upstate New York, right in the middle of the finger lakes. There are four brothers and one sister in my family.  I have done many things in my lifetime. It was a privilege to serve in the military for 9 years. In AZ I was a correction officer for 6 years. I have also worked as a cook, in addition to other jobs such as a waitress, bartender, and a job trainer ( my favorite job) for ARC. Currently, I am with Seneca Ceramics. It is a small local business which manufactures both giftware  and technical ceramic products. We supply a number of local businesses, in addition to globally.
My Focus
My main focus, for a long time, was taking care of my mom and my brother. They are both gone now. I started doing this as a way to be able to stay home full-time to care for my brother when it became necessary. Now I think I will use it as a way to find myself. I know a lot of you must be experiencing many of the same things I am right now. Whether it is a break-up, an empty nest, or a death, life changes and we must adjust.
One of the things I look for in life are great opportunities, listed below are several of those opportunities.
New Stuff from amazing information and access to ways to make life better, and several times – doing it where you save money and have access to things that only help you live better, live richer, and live healthier lives.
We have been trying to cover several different areas of interest, and will be adding some very unique ones in the days to come.  New Stuff happens all the time… So keep posted.  Some of them have time limits to their availability so be sure to register so you'll get the Email notifications when this is happening.
Opportunities
VISIT HERE, and Register On the Right.  (This will also take you to an offer that can benefit someone you know if not you!  Great Gift!)  And while not everything considered New Stuff is worth of making it to our site here, we do look at anything sent to our email from our visitors, and friends that we have been adding to our online community here.
New Offers
We are adding all sorts of Offers and New Online Finds from A to Z (in this case T) we cover a broad range… and we are adding things all the time.  We order products and services and if they work, and the savings are there, we just add them to our lists of other great services.  All located in their proper category (see to the left).
So we hope you have just as much fun seeing what is in store for you here, as we did finding them in the first place!  New Stuff, and well cool stuff too.
Thank you for stopping by… and  please keep coming back for more. We are here to make your life better… and please feel free to email us at any time.  Once you Register with us, you'll be getting our email details and we'll keep you up to date with new stuff and cool things found and available online all the time!